Happy Holidays from the crew! Check out our new products, sales, & fishing reports for this season 
Visit Your Local Tackle Stores & Get #FittedToFish Today!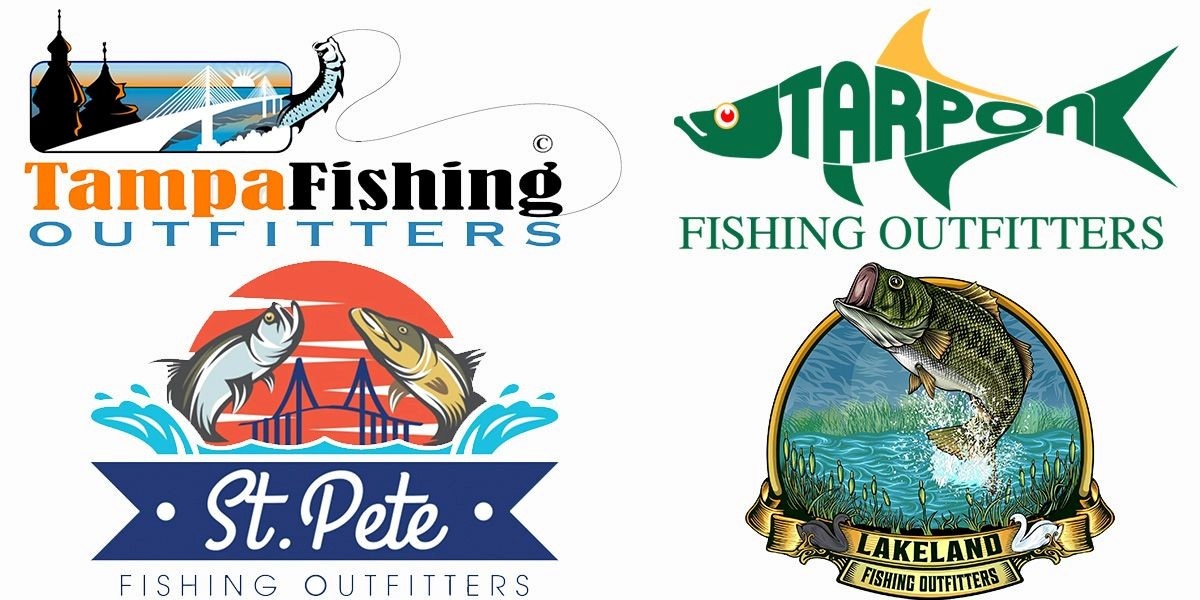 Lakeland Fishing Outfitters

 
 
We've got the widest selection of fresh and saltwater reels in Lakeland! Whether you're looking for high-end, affordable, or the newest models we've got you covered!
Frozen bait is now available at Lakeland Fishing Outfitters! We've got bait shrimp, cigar minnows, glass minnows, threadfins, squid, ballyhoo, mullet and more!
Our hard bait and soft plastic selection is continuously growing! We've got everything you need for the upcoming Holiday Season!
 
Visit Lakeland's Website, Facebook, and Instagram!

 

Tampa Fishing Outfitters

 
 
This Line through swim bait is made from a very durable plastic to withstand fish after fish! With this bait being a "line through", it allows the bait to slide up the leader, therefore relieving pressure from the hook set and preventing the hook from creating a large hole and falling out of the fish's mouth
The Z-Man Jack Hammer Chatter Bait should be a staple in every bass angler's tacklebox. The Jack hammer is like no other with a hand tied skirt and multiple brilliant colors
to chose from it makes the perfect choice for any angler to catch their next trophy fish.
 
 
X-Rap Magnums run perfectly right out of the box; no wasted time for tuning. The massive diving-lip takes the X-Rap Magnums deep. Nothing to hinder the action- each dives to its preset depth. Which makes them perfect for trolling for gag grouper here in Tampa Bay.
 

Tampa Fishing Report Brought To You By Christian Greico.

With cooler temperatures finally approaching, look for the bass to head to heavier cover to hunker down during cold fronts. Using a big tungsten flipping weight (3/4-2 ounce) with a creature bait is the way to get the big ones out of the matted-up grass. On days with warmer weather look for the bass to be heading to the shallows to start their spawning process. These fish can usually be caught with topwater's, chatter baits, and Senko's.

 

 

St. Pete Fishing Outfitters

New 8x Power Braided Line from Ohero is now available in white! We have individual 150 & 300 yard spools and bulk spooling ranging from 10-100 lbs.
The water here is cooling down which means the reds are going to be active. What a better lure to use than the Buggs Click bait shrimp. With its subtle ticking noise you'll get those reds attention!
 
 
The Crusty Crabs by Chasebaits USA are amazing on the water. We are fully restocked on these bad boys. There's not a whole lot of fish that don't eat crabs in the Bay. These do killer work on many species!
 
Visit St Pete's website, Facebook, and Instagram!
 

Tarpon Fishing Outfitters

 

Shimano Trinidad's are available! We just restocked on 20's and 12's. If you're looking for a reliable, compact and powerful reel look no further!

Ross Reels are now available in the Fly Shop! All products are 100% Made in the USA and built to last a lifetime.

Fin-Nor's all-new sunglasses are here! All Fin-Nor sunglasses feature our breakthrough Lateral Line Lens Technology, an innovative technology that enhances your vision through distortion-free color, unmatched sharpness, and precision optics. These sunglasses are for anglers who want to worry less about eyewear and spend more time focused on the fish.
 
Visit Tarpon's website, Facebook, and Instagram!
 

Catch of the Month Winner is... @holdenhunterr


For your chance to win 'Catch of the Month Winner' submit your fishing photos to our instagram accounts.